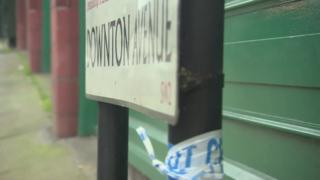 A mother was stabbed three times in front of her child in an unprovoked attack in south London.
The victim, 36, was pushing her child in a buggy when a man attacked her from behind in Downton Avenue, Streatham Hill, on Monday.
The knifeman did not speak to the victim before he stabbed her at about 17:20 GMT then ran off.
Police said the woman's injuries were not believed to be life-threatening. The child was not hurt.
Neighbours told the BBC they heard the woman screaming and came out to help.
A man first on the scene said the victim told him: "I've been mugged."
Two people said the wounds looked as if they were to the victim's face or head area.
It is understood the woman was on the phone to her husband at the time and that he arrived soon afterwards.
No-one has been arrested. The Met said the suspect was a black man, about 6ft tall and wearing dark clothing.
Officers have been examining CCTV footage and are appealing for witnesses.
commercial pest control services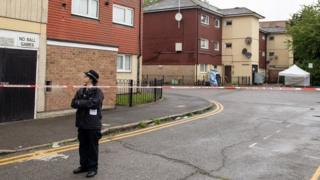 A teenager has been charged with the murder of a 15-year-old boy who was stabbed to death in an east London street.
Michael Irving, from Woolwich, was found fatally injured in Byford Close, Stratford, at about 18:45 BST on Tuesday.
He was treated by paramedics but was pronounced dead an hour later.
A 16-year-old boy is due to appear at Stratford Magistrates' Court charged with his murder.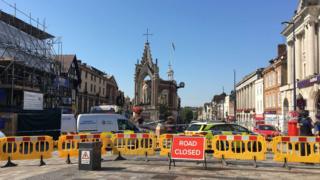 Four people have been charged after a man was stabbed to death in Maidstone.
The 21-year-old London man died in the town centre following a disturbance in the High Street at 03:00 BST on Sunday.
The four, also from London, have been charged with violent disorder and are due before Medway Magistrates' Court later.
Kent Police said inquiries remained ongoing and anyone with information about the attack should contact the force.
Those charged are: Yussef Abdi Aweys, 19, of Lightfoot Road, Crouch End; Darien Thompson-Cox, 21, of Raleigh Road, Hornsey; Mohamed Abdurahman, 23, of Newland Road, Hornsey and Nathaniel Small, 22, of Boyton Road, Crouch End.